This volume aims to give a taste of one of the distinctive features of LIDS: the intellectual and diverse nature of its population. We get to hear from our newest faculty member, Professor Emilio Frazzoli, who has made a return to MIT. This issue also features the personal profile of a networks and communications student, a post-doctoral associate's journey to LIDS, and an update on life after LIDS from a recent alumnus. These stories, along with highlights of the past year, are offered for your examination.
As LIDS continues to focus its energy in the research areas of estimation, decision making, control, communications, and networks, we continue to build upon our long and distinguished history of broadening the horizons of our students and helping them gain the skills needed to tackle real-life engineering problems. It is the fresh perspectives and dedication of our faculty, along with the generous support of alumni and sponsors that play critical roles in ensuring the continued vibrancy and innovation at LIDS.
I hope that you enjoy this glimpse into our community, and that this issue will entice you to visit the Lab in person or go to our webpage to learn more about our activities and people.
Sincerely,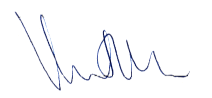 Vincent Chan
Joan and Irwin Jacobs Professor
Director, Laboratory for Information & Decision Systems