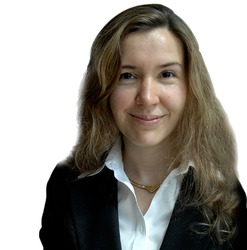 On behalf of the entire LIDS community, I would like to welcome you to the Spring 2015 issue of LIDS|All. As you may know, I have taken on the role of LIDS directorship in October 2014, following Alan Willsky, who stepped down as LIDS director in July 2014 and Munther Dahleh, who served as the interim director until he took on the directorship of the "New Entity", recently entitled Institute for Data, Systems, and Society (IDSS).
I would like to take this opportunity thank Alan and Munzer, as well as John Tsitsiklis who was one of the associate directors, for their extraordinary leadership, which strengthened LIDS's position as a focal platform for research in the broad area of analytical information and decision sciences, and also expanded its research beyond boundaries, including new emerging areas at the intersection of several fields. They have created a vibrant and supportive environment for all of us in LIDS, students, faculty, and staff included, which we are proud to be part of and call our home. I would also like to thank Pablo Parrilo not only for his excellent contributions as an associate director but also for agreeing to stay on this position.
This year is particularly exciting for us since LIDS has recently agreed to join IDSS, whose charter aligns with LIDS-style research of addressing fundamental challenges in a systematic and rigorous manner. IDSS focuses on solving complex, societal problems and has both academic and research components anchored in information and decision sciences, statistics, and human and institutional behavior. LIDS, while continuing to flourish as an international center of excellence in the science of information and decision sciences, is also excited to play a leading role in the development of the new institute and in realizing its vision and impact in both research and academic programs
In this issue, you will find an article about IDSS, as well as a set of articles about LIDS students, faculty, research and administrative staff, and alumni. Each of these articles showcases the accomplishments of an extraordinary individual shaped in part by their experiences at LIDS. This is yet another piece of evidence that the future of LIDS is bright and I look forward to being part of it.
Sincerely,
Asu Ozdaglar